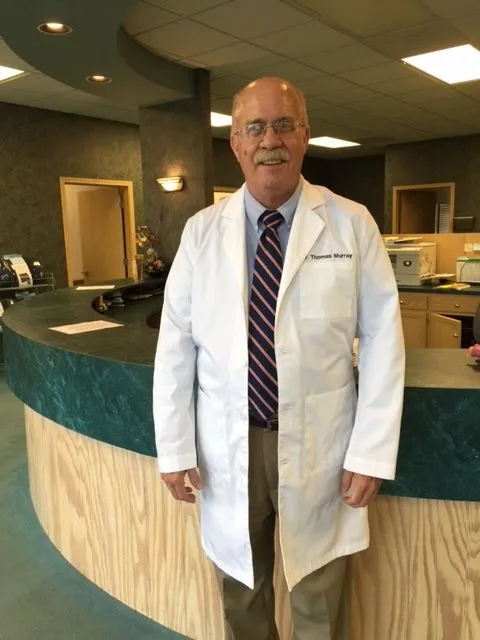 Doctor Murray is a graduate of Cleveland Chiropractic College, Overland Park, Kansas and specializes in pain relief and treatment of spinal and joint conditions such as neuropathy, sciatica, low back and neck pain, headaches, and all joint pain.
Dr. Murray uses hands-on chiropractic adjustment to spinal vertebra and joints, including bones of the leg, knee, foot, hand and arm. A variety of treatments are used for relief of these pain conditions, including flexion-distraction treatments for disc conditions such as herniations, bulges and degeneration.
Dr. Murray is a U.S, Marine Corps veteran (1973-1984), a Life Member of the Disabled American Veterans, and is the Commander of the Queen City Chapter of the Disabled American Veterans in Independence, Missouri.
Dr. Murray is a past board member of the Kansas City Police Athletic League (PAL), and is the unofficial Team Chiropractor for the Missouri State Champions Grandview High School Bulldogs Boys and Girls Track and Field Teams (2013 and 2014).
Dr. Murray and his wife Jennifer live in Raytown, Missouri and have been residents of the Kansas City area for many years.